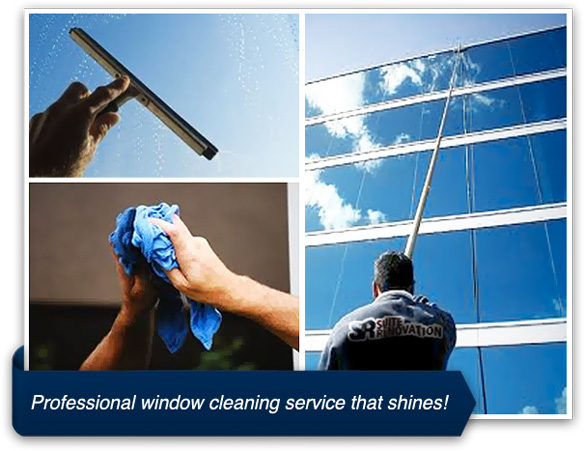 Suite Renovation is Prepared and Educated to Offer the Best Window Cleaning Services at an Affordable Cost.
Suite Renovation Window Cleaning services are available for residential and commercial clients. We aim to provide superior customer service in addition to the highest quality window cleaning service in the greater Los Angeles area.
We understand that choosing a professional window cleaning company is an important decision and how untrained window cleaning technicians can cause damage to the windows and/or screens of your causing unwanted frustration and decreased property value. This is why choosing the right window cleaning company is so crucial.
Our window cleaners are highly skilled, professionally trained, and only use professionally formulated window cleaning products that will leave your windows free of residue and streaks – guaranteed!
Suite Renovation also offers safe and reliable Solar Panel cleaning services to residential and commercial properties small or large.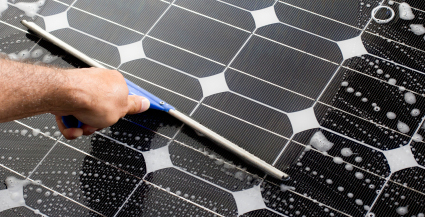 Research indicates that PV electricity output declines by approximately 10% due to dirt, dust, and other residues and PV electricity generation will decline 15-20% in areas where bird droppings, urban pollution or dust from farming operations are common. Annual or bi-annual cleaning of panel surfaces eliminates these efficiency losses. Our solar panel cleaning techniques ensure your solar panels and clean energy investment operating at its peek performance levels after the cleaning is done.
Whether your panels are located on a steep or flat roof, in small or large configuration, our crew has the knowledge and expertise to get the job done right. We use low water pressure and a brush on pole to remove dirt, then rinse clean to improve your panels' performance.
Our Service Guarantee:
No Hassles
100% customer satisfaction
No Residue or Steaks
Trained and professionals
Premier safety program
Customized cleaning schedules
Attention to detail
Always on time
We service the following property types:
Apartment Buildings
Assisted Living Facilities
Banks
Churches
Commercial Buildings
Condominiums
Golf Courses / Recreation
Grocery Stores
Industrial Buildings
Condominiums
Private Homes / Estates
Professional Offices
Restaurants
Retail
Store Fronts
Schools
Shopping Centers / Malls
Our Services include:


Exterior Window Cleaning
Interior Window Cleaning
Glass Doors
Mirrors
Partition Glass
Solar Panels
Service Options:

One Time Cleaning
Weekly
Bi-Weekly
Monthly
Quarterly
Semi-Annually
Customized Plan
For a Free Estimate or more information call us at 
1-866-299-4822 or contact us.